Friday, May 4, 2018
It's a bird, it's a plane…it's the Annual Ford Lauderdale Air Show! Taking place on Fort Lauderdale Beach May 5th and 6th, this is truly an event not to be missed! Be dazzled by dozens of civilian and military performers performing unbelievable stunts in the sky. Headlined this year by the F/A-18F Super Hornet, this year's show will blow you away.
According to the aircraft's pilot, U.S. Navy Lt. Chris Walker, attendees can expect to see planes "flying up to speeds of about 620 knots, or 670 miles an hour, they'll see us fly upside down -- we'll do loops, we'll do all sorts of high-speed passes, and then we'll come in for a carrier break at one point and show you what it looks like right before we land on a boat." Other performers include the New York Air National Guard C-17 Globemaster III Demo and the U.S. Coast Guard Search & Rescue Demo.
Ready to see all of the death defying action? Here are my top 5 picks to watch the Fort Lauderdale Air Show:
The Flight Line Club and Drop Zone Beach:
Watch the show while soaking in the sun on the beach! Tickets can be bought directly from the Ford Lauderdale Air Show. It will be hosting a VIP beach viewing experience called The Flight Line Club, as well as offering a general admission area called the Drop Zone Beach. VIP tickets are $179 and allow you to sit on the aerial 50-yard line. General admission is $29.75 for adults and $14.75 for children. Click here to find out more details.
3110 E. Sunrise Blvd., Fort Lauderdale; 954.563.6917; fortlauderdaleairshow.com
Hilton Fort Lauderdale Beach Resort: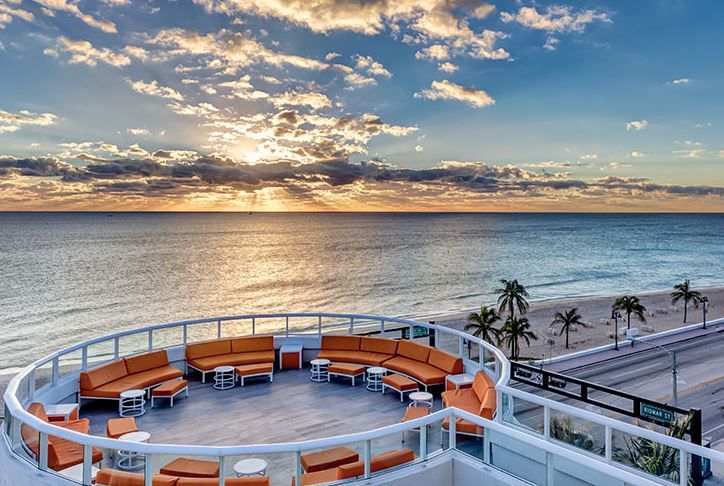 Hilton Fort Lauderdale Beach Resort will be hosting a special viewing party on May 6th, located on the oceanfront BalQony. Tickets are $45 and include valet parking, a DJ and a reserved spot on the viewing stage. Beer buckets and light-bite specials are available to order. A VIP upgrade will also be available for guests to access the lounge and bottle service.
505 N. Fort Lauderdale Beach Blvd., Fort Lauderdale; 954.414.2222; eventbrite.com
The Atlantic Hotel & Spa: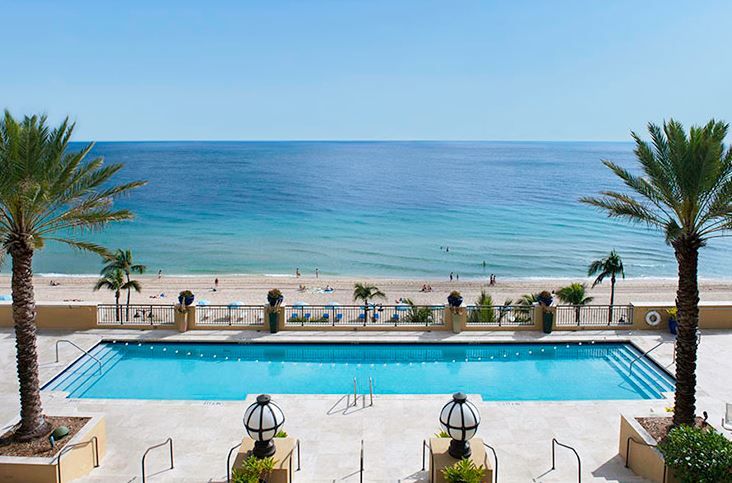 The Atlantic Hotel & Spa will host watch parties on its fifth floor viewing deck. $99 tickets include a buffet-style lunch, three alcoholic drinks per person, live music and meet-and-greets with the Skytyper pilots. VIP Lounge add-ons are also available and include unlimited SKYY Vodka cocktails, a sushi and sashimi buffet and an air-conditioned lounge.
601 N. Fort Lauderdale Beach Blvd., Fort Lauderdale; 954.567.8020; eventbrite.com
El Vez Fort Lauderdale: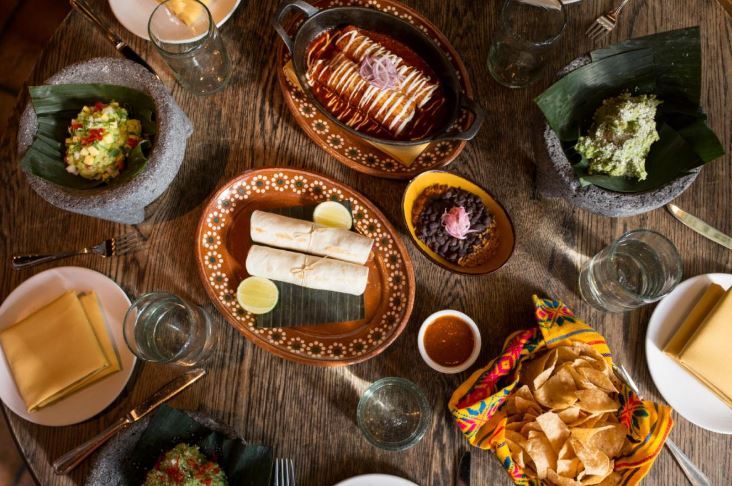 Want to combine Cinco do Mayo AND the Air Show? Then new restaurant El Vez at W Fort Lauderdale is the perfect choice for you! Complimentary fare includes guacamole, grilled carnitas and corn. Signature margaritas will be available for purchase by the glass or pitchers, along with Mexican beers and more. Entertainment at the event will include El Vez himself, the namesake performer and Mexican Elvis impersonator, a social media contest, musical guests and lawn games on the deck with sweeping views of the sky.
401 N. Fort Lauderdale Beach Blvd., Fort Lauderdale; 954.414.8336; wfortlauderdalehotel.com/el-vez
Conrad Fort Lauderdale Beach: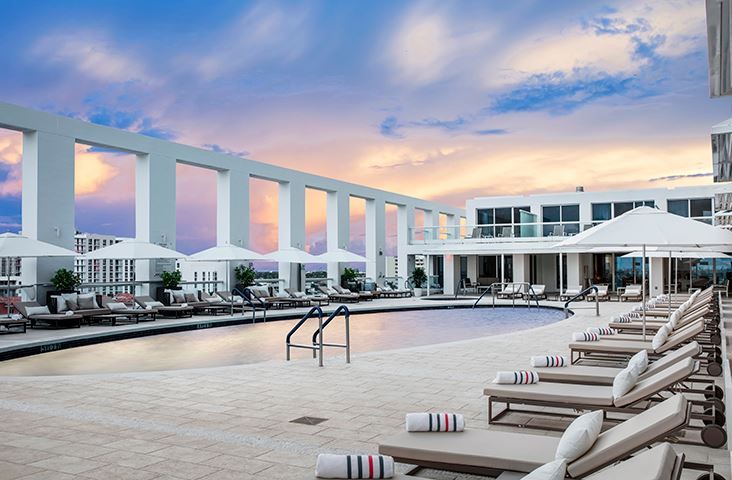 Recently opened Conrad Fort Lauderdale Beach will host its inaugural VIP viewing party on May 5 on the Sky Deck. The party will include valet parking, a DJ, reserved seating and unlimited Cinco de Mayo tacos and beer. The signature Cinco de Mayo cocktail, the Rosé Margarita, will also be served for guests to sip on as they watch the show. Tickets are $179 per person.
551 N. Fort Lauderdale Beach Blvd., Fort Lauderdale; 954.414.5100; eventbrite.com.
Have a great time!