Saturday, July 7, 2018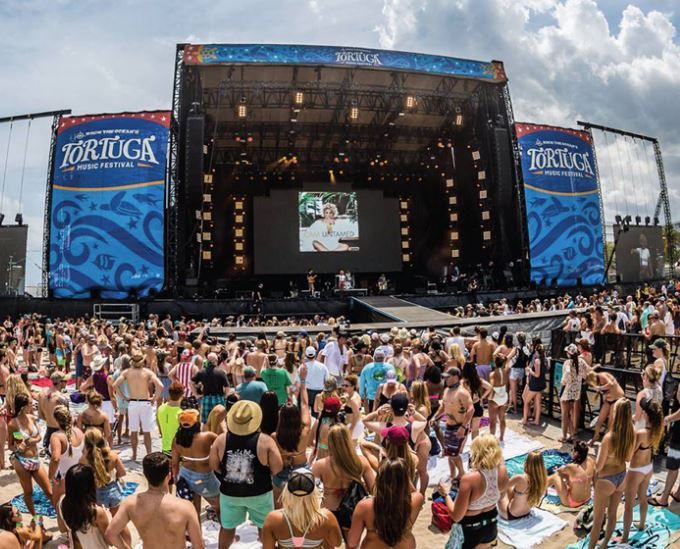 I'm excited to post a blog on what is fast becoming one of the biggest music festivals on Fort Lauderdale Beach, The Tortuga Music Festival. With attendance of over 100,000 visitors in 2017, this three day musical adventure draws numbers in accordance with other huge name festivals, such as Bonnaroo Music and Arts Festival and Coachella Music Festival. Every year Tortuga offers three days of country, pop, and other diverse sounds. Performers have included Eric Church, Keith Urban, Spearhead, Snoop Dogg, Cheap Trick, Shaggy, and more.
Fort Lauderdale city commissioners have confirmed that next year's festival will take place April 12-14, 2019. Headliners and ticket prices were not revealed, however that information is usually kept top secret until November.
Tortuga Music Festival is not only about great music, but has a deeper message about ocean conversation and the environment. A portion of proceeds benefit the Rock the Ocean Foundation, a cause benefiting 5 core conservation efforts. The efforts are shark conservation, turtle conservation, marine pollution, overfishing, and coral reef degradation. Ultimately Tortuga Music Festival has been able to donate over $300,000 to Conservation Village, which consists of 30 organizations including the Guy Harvey Foundation, Sea Turtle Oversight Protection (S.T.O.P.), University of Miami, Bimini Biological Field Station Foundation, and Surfrider Foundation that provide awareness on issues impacting the world's oceans and teaches individuals how they can support scientific research, education, and ocean conservation initiatives.
Be sure to check my blog for more updates on Tortuga Music Festival as they come along!